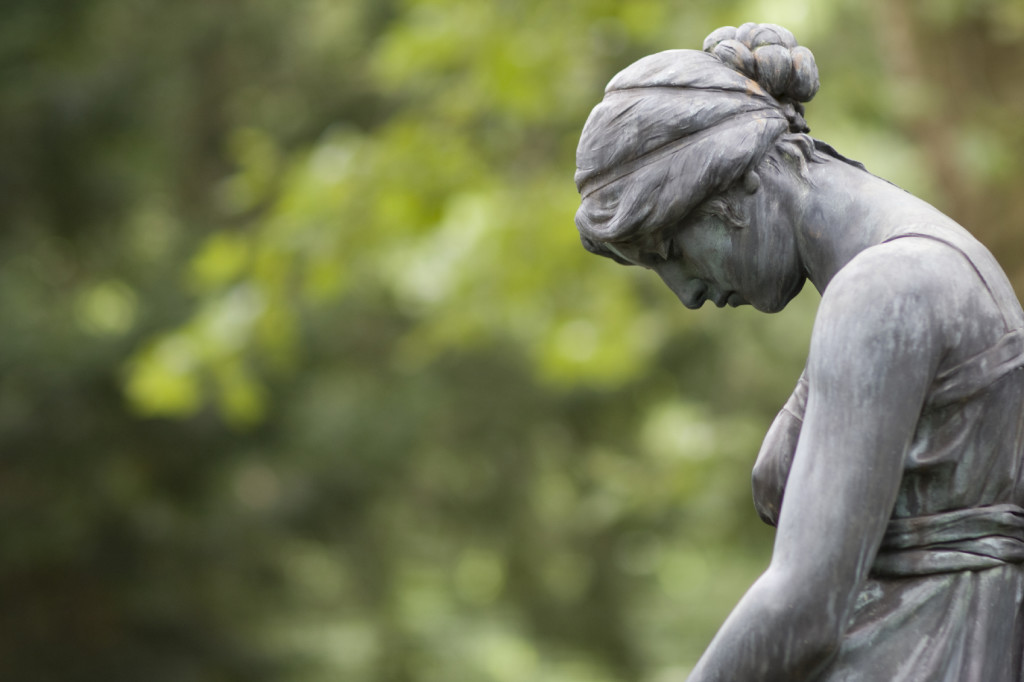 Hi.  And a very warm welcome to this page.   I'm assuming you're here because either your baby died, or you know someone whose baby died.  I am so very sorry we have to meet under such awful circumstances.  And I'm "glad" you're here. I hope you find some solace and connection in my words, and know that you are not alone in your grief and loss.  If I may be of support to you, please reach out for help.  I am here.
I am so sorry your baby died. This is (probably) the worst experience of your lifetime.  For so many of us, our parenting journey begins with the first positive pregnancy test, and often times even before that with pre-conception care and especially if there have been any fertility issues.  You began to imagine life as a parent. You wondered about pregnancy, childbirth, how this would affect your career and what would change in all of your relationships. But what you never imagined happened to you. This is every parent's worst nightmare – your child dying. All of your hopes and dreams about parenthood were unexpectedly taken away and ended in tragedy. I know because I have been there, and I have worked with women and couples going through their own version of grief and loss with the death of their baby. It is not an easy road, or one you ever asked for, or would have chosen.  And yet, you are here.  And whether or not we ever connect in person, my heart goes out to you and your family.
The death of one's baby can feel so isolating and many women report feeling like they are going "crazy" (I know this was my experience at times!).  Many babyloss parents report experiencing a variety of thoughts, feelings and issues; including:
• I feel like a failure because my one job as a woman was to carry and birth my baby. I couldn't even do that.
• I failed as a parent because my most important job is to care for my child, and I couldn't do that. My child died. I couldn't keep them safe.
• I failed as a father because I couldn't protect my partner and baby .
• I'm so lonely. No one seems to understand that my child died. I'm expected to "move on" or "let go" and what people don't know is that I will never forget, nor should I.  I will always remember my baby.
• I question everything. Doubt everything. I'm angry. I'm sad. I'm hopeful. I'm scared. I feel love, joy and hope, and the deepest darkest fear, sadness and loss I've ever known.
• I wonder if I did something wrong. Was there was something I could have done differently… and then my baby would still be alive. Did I fail? Did I cause this?
• My partner and I are grieving so differently. Is this okay? How do we support each other when each of us is hurting so much?
These are common and normal responses to the death of your baby, yet our culture does such a poor job of supporting grieving parents that it's easy to think you're going "crazy" or should be better by now. In our sessions together, you'll have a safe space to explore and be with your grief. As a therapist, I am not here to "fix" or "change" anything about your experience. I hold space for how things are in the moment, and I hold hope and knowledge that with time and effort, you will be in a different place that doesn't always feel so raw and awful. I provide a warm and grounded presence to help you navigate this most devastating loss and earth shattering experience. Together we will find ways for you to tend to yourself, your baby and your relationship with your partner. Such a profound loss can trigger other past or present issues that need to be addressed. Perhaps you've experienced multiple miscarriages, secondary infertility, and/or are struggling with relationship stresses with your partner. Adding these issues to our work together will help us ensure we are working with your whole self.
You're not sure you'll ever survive this, yet you are here. And you are doing this. You don't have to do it alone.
"Shelly helped my husband and I through a very rough time. We had experienced two miscarriages and felt completely at a loss, our lives felt like they were starting to unravel. With Shelly's counseling we were able to work through our own grief, feelings and patterns, and she provided us the tools needed so we could constructively put the pieces back together as a couple. Working with her helped us recover the rest of our lives after the loss and we continue to use those tools still whenever life presents us challenges. We are grateful for meeting Shelly and working with her through the healing process, without her service I am certain we wouldn't be where we are today."  – Couple Client
If you are pregnant after a loss, learn more about the Pregnancy After Loss Women's Circle I'll be leading beginning February 15th for four weeks.
Babyloss Resources
First and foremost, if you are here because you or someone you know has experienced the death of a baby – whether it was through miscarriage, termination, stillbirth, or newborn loss – I am so deeply sorry for your loss.  It is my hope that the resources below will help you to find some connection with other women and families that have also experienced a loss.  These connections can be a life-line to help you navigate your way through this most devastating loss. 
Colorado Resources:
Dragon Flies for Ruby – "Dragonflies For Ruby is a unique service for families experiencing pregnancy loss in any gestation. It was founded by Elizabeth Petrucelli, SBD, CCCE following achievement of her certification by Stillbirthday as a birth and bereavement doula®. Elizabeth has been passionate about breaking the silence of miscarriage, pregnancy and infant loss since the loss of her daughter in 2010.  She is focused on ensuring families receive compassionate and continual support throughout their loss journey, whether it begins in the home, at your office, or in a doctors office. Another unique offering is the 12-week mentorship program where each week you receive an assignment that helps you work on your healing journey." Source: Dragon Flies for Ruby Homepage.
Rowan Tree Foundation – Their mission "is to provide ongoing support and resources for families who are coping with the devastating loss of a much-loved child.  We carry out this mission by offering online peer support forums, outreach services, memorial events, education, and awareness opportunities for families dealing with the loss of a child during pregnancy, stillbirth, or infant death." (Source: Rowan Tree Foundation website, About Us Page)  Located in Parker, CO.
Grief Support Network – "Grief Support Network is a network of wellness providers who share the belief that all people have the power to transform themselves through their grief when they are given enough support, guidance and time to do so.  Our goal is provide individuals and families with services and programs that will support them to heal and experience more gratitude in their lives " (source: Grief Support Network's Homepage).  They host monthly "moving through grief together" gatherings.
My Baby Angel Foundation – Offers support, awareness, and remembrance for those experiencing and affected by a loss.  This organization was started by a grandmother experiencing the loss of two of her grandchildren.  Located in Longmont, CO.
Child Loss Awareness License Plate – You may choose to purchase a specialized license plate here in Colorado to raise awareness about child loss. Check with your local motor vehicle registrar to see if they have them in stock.  Scroll down this webpage until you see a red plate with a candle on it.
Angel Eyes – Located in Denver, "Angel Eyes is the only statewide organization in Colorado offering short and long term professional bereavement support to families whose lives have been impacted by the sudden, unexpected death of their child.  We offer free professional bereavement counseling, compassionate support, community referrals and support groups to those who are grieving and searching to find meaning after the devastating loss of their precious child."  (Source: Angel Eye's webpage, About Us page.)
Websites:
Still Standing – An on-line magazine for bereaved parents and infertility.
Faces of Loss, Faces of Hope – a grassroots organization started by babyloss mamas.  Women are invited to write and submit their personal stories.  The stories are then posted on the website.  They also have a great list of resources and much, much more to their website.
Glow in the Woods– "…For parents of lost babies and potential of all kinds.  In the beginning you stagger, disoriented, through this storm.  We want to be a glow through the trees, a golden refuge of log and glass. …Sink into a battered old sofa, tuck your feet under your legs, a woodsmokey quilt around your shoulders, fingers wrapped around a hot mug, and be with us.  One of us, only half-joking, said this will be a place where us medusas can take off our hats, none minding the sight of all the snakes. Because not only can we bear the sight of each other—we crave it. (Source: Glow in the Woods website)
Stirrup Queen– a fabulous resource for people experiencing loss, infertility and choosing adoption.  The creator of the website keeps a list of blogs.  A person can start their own personal blog and submit it here, so other people can find their blog.  And a person can read others' blogs about babyloss, infertility and adoption.  This link is to the "loss room."
MISS Foundation – "More than 120,000 children die every year in the United States. Of those, more than 80% die before their first birthday. The MISS Foundation is a 501 (c) 3, volunteer based organization committed to providing crisis support and long-term aid to families after the death of a child at any age, from any cause. MISS also participates in legislative and advocacy issues, community engagement and volunteerism, and culturally competent, multidisciplinary, education opportunities." (Source: MISS Foundation website)
Share – Provides support, education, and resources for those directly experiencing a loss and for anyone affected by a loss.
Books:
An Exact Replica of a Figment of My Imagination by Elizabeth McCracken.  It's a short book, "easy" read (minus the obviously heavy topic) where a woman talks about her first baby, who was stillborn around 40-41 weeks.  She also talks about her second pregnancy and the life of her second living son.
Knocked Up, Knocked Down by Monica Murphy LeMoine.  Again, an "easy" read with very short chapters.  I find her writing to be refreshing in an honest, sometimes darkly humorous sort of way.
Empty Cradle, Broken Heart, Revised Edition: Surviving the Death of Your Baby by Deborah Davis, PhD. This is a "popular" loss book.  It's a good, solid book.
Unexpected Goodbye by Angela Rodman.  This is an e-book.  "On May 14, 2010 my daughter, Charlotte, died less than two hours after birth. I felt lost when she died. I felt adrift at sea and incapable of being rescued. I wanted someone to take my hand, tell me what to do and walk with me as I learned how to live without her. I wanted a written guide, but such a thing didn't exist… This is my guide to life after your baby dies. I'm sorry you need this resource, but hope you can find comfort and peace within these pages."  (Source: Angela Rodman and her blog Little Bird.)
Miscellaneous:
Molly Bears – This site creates weighted bears for those who have lost children (the bear weighs as much as the baby who died).  The wait list is long, comfort won't be immediate, but it is a unique and special way to remember one's baby.
Etsy – Many women find memorial jewelry to be a meaningful way to remember their child.  A person could look for and create a hand-stamped ring, bracelet, necklace, etc. with the baby's name and/or a quote to create something unique and personal to remember their child.
Note:  This is not an exhaustive list, but a place to begin.  I do my best to keep this current and up-to-date, but resources are often changing and I might miss something.  If you are aware of a resource that you would like to see listed, or one that needs changing, please let me know.  Thank you!