Hi.  I'm Shelly King and my mission is three fold:
• I am creating a community that is built on healthy, strong, secure functioning relationships.
• I am creating a community that provides authentic, honest, and actionable support to moms and their partners during pregnancy, postpartum and parenting.
• AND, I am creating a community that normalizes and holds space for a person's unique grief process.
Why these three missions? Because as a wife, mother and psychotherapist these three issues came to a collision in my own life when I experienced a devastating loss in my relationship and had to figure out this journey with my partner, with little understanding of what we needed to help us. It is my deepest desire to spare others the years of wondering, questioning, doubting and searching that my husband and I went through as we didn't know how to process our loss, figure out our new identities, and find each other again.
I have been working in the field of counseling and psychotherapy in various roles for the past ten years. I have my master's degree in Contemplative Psychotherapy from Naropa University in Boulder, Colorado. My experiences include: working in the sexual health field doing HIV testing/counseling, supervising staff that worked with pregnant and parenting teens, working with youth at a day treatment center, crisis and intake work with adults and children, and now private practice work focusing on babyloss and relationship issues with couples. I am currently taking a year long intuitive training program with Stacia Synnestvedt at A Mom's Space in Lafettye.  II am a certified Bringing Baby Home (BBH) trainer through the Gottman Institute.  Along with my colleague, Brooke Vanek, I offer BBH workshops to the community to help couples prepare for the transition to parenthood.  In 2015 I completed Level II PACT (psychobiological approach to couple therapy) with Stan Tatkin, PsyD.  I draw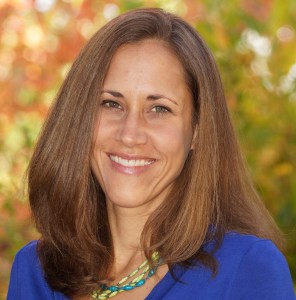 from the breadth of my experiences to meet clients where they are at while supporting them on their journey. I am passionate about what I do and love working with others! It is an honor and privilege to be a part of my clients' lives.
At the end of the day, before I am a psychotherapist I am a wife and mother to two children – one living child and one who died. My personal experience of grief and loss with the death of my firstborn daughter brought me to the specific work of babyloss and couple therapy. Becoming a parent changes a person's life. Losing a baby through miscarriage, termination, stillbirth and/or newborn loss changes a parent's life and relationships in unique, confusing, heart-wrenching and often unspoken ways. I am here to help you voice your experiences, to connect with your partner through your loss and/or other relationship issues, and to walk with you on this seemingly daunting journey with strength, courage and warmth.